WELCOME TO
YOUR Hometown!
NOTICE: NEW HOURS OF OPERATION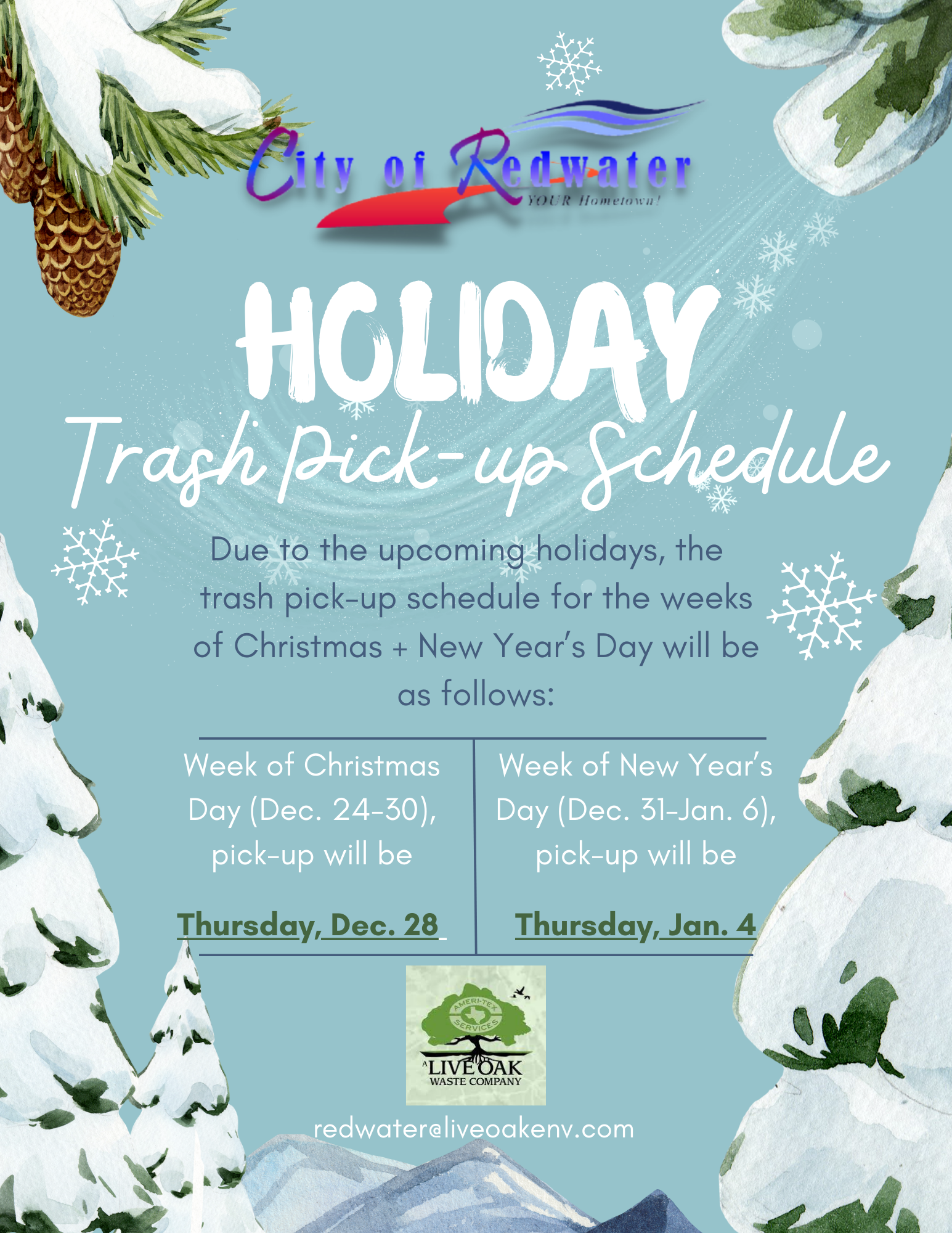 The weeks of Christmas and New Year's Day, trash pickup will be on THURSDAY instead of Wednesday.
MAILING ADDRESS
PO BOX 209
REDWATER TX 75573-0209
911 ADDRESS
ATTENTION: WE CANNOT RECEIVE MAIL AT THIS ADDRESS!
120 REDWATER BLVD W
MAUD TX 75567
MONDAY - THURSDAY
8:00 am - 6:30 pm
FRIDAY
8:00 am - 12:00 PM
SATURDAY-SUNDAY
Closed
The City of Redwater adopted a tax rate that will raise more taxes for maintenance and operations than last year's tax rate.
The tax rate will effectively be raised by 13.42 percent and will raise taxes for maintenance and operations on a $100,000 home by approximately $0.
Examples:
Tax levy on $100,000 home in Tax Year 2022: $181.10
Tax levy on $100,000 home in Tax Year 2023: $181.10
2023/2024 Revenues are only increasing due to new properties and increased values on current properties. The City of Redwater property tax rate did NOT increase.
DOCUMENTS
History told by certain individuals
SCANNED PHOTOS & NEWSPAPER CLIPPINGS
FUN FACTS
In 1889, Redwater's first saloon was opened only for a short time because church members did not find it acceptable.
In 1894, the town name of Ingersoll was officially changed to Redwater as the result of a revival. They chose the name because nearly all of the springs and shallow wells in the area had a reddish color.
The class of 1919 was the first class to graduate from Redwater High School with 3 graduates.
The first television in Redwater arrived in August 1953.
The first telephone dialing to Redwater was offered on September 20, 1968.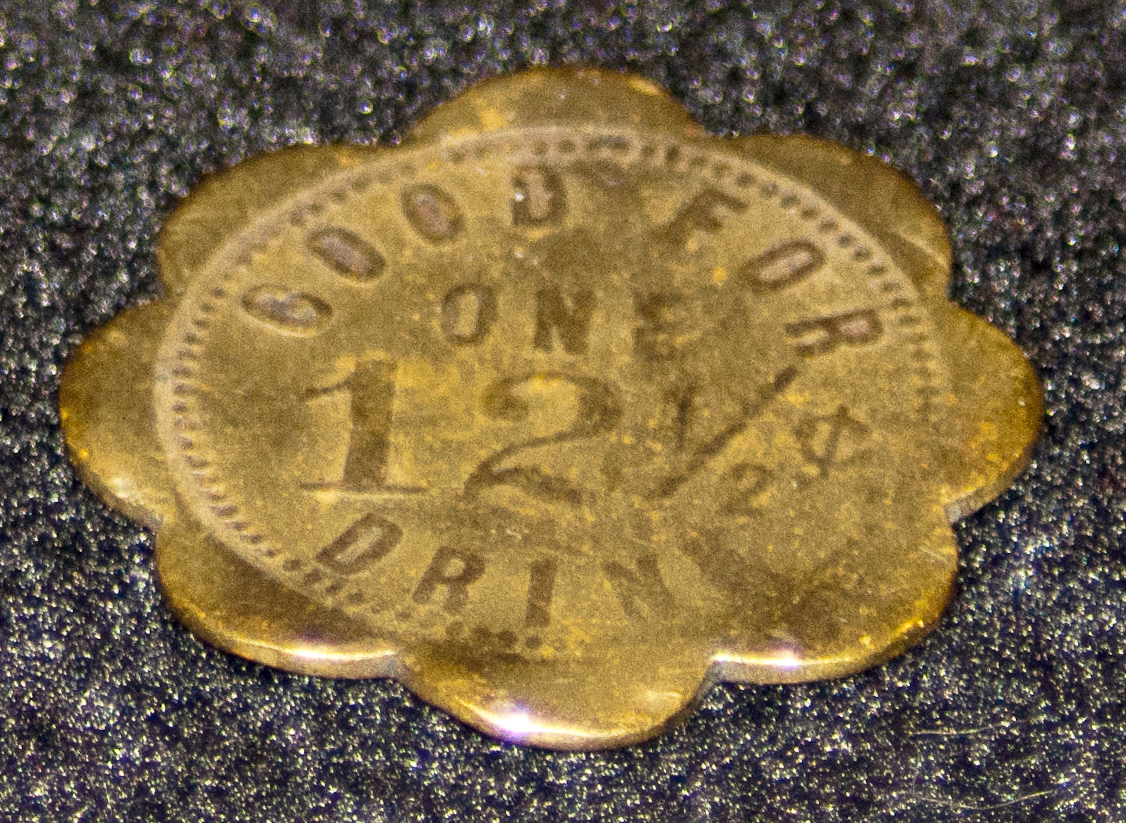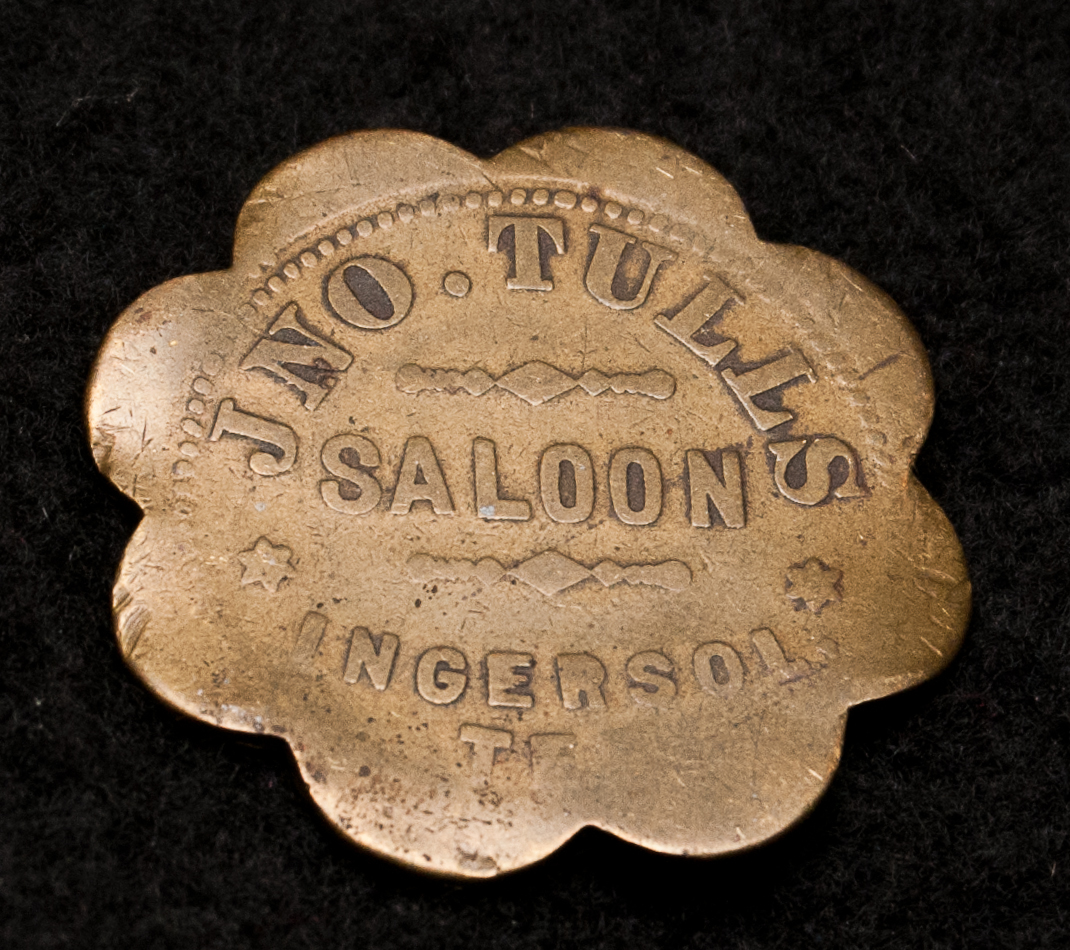 CONTACT US
---
If you have questions or comments, please complete the form below. Your question or comment will be forwarded to the appropriate person for review.